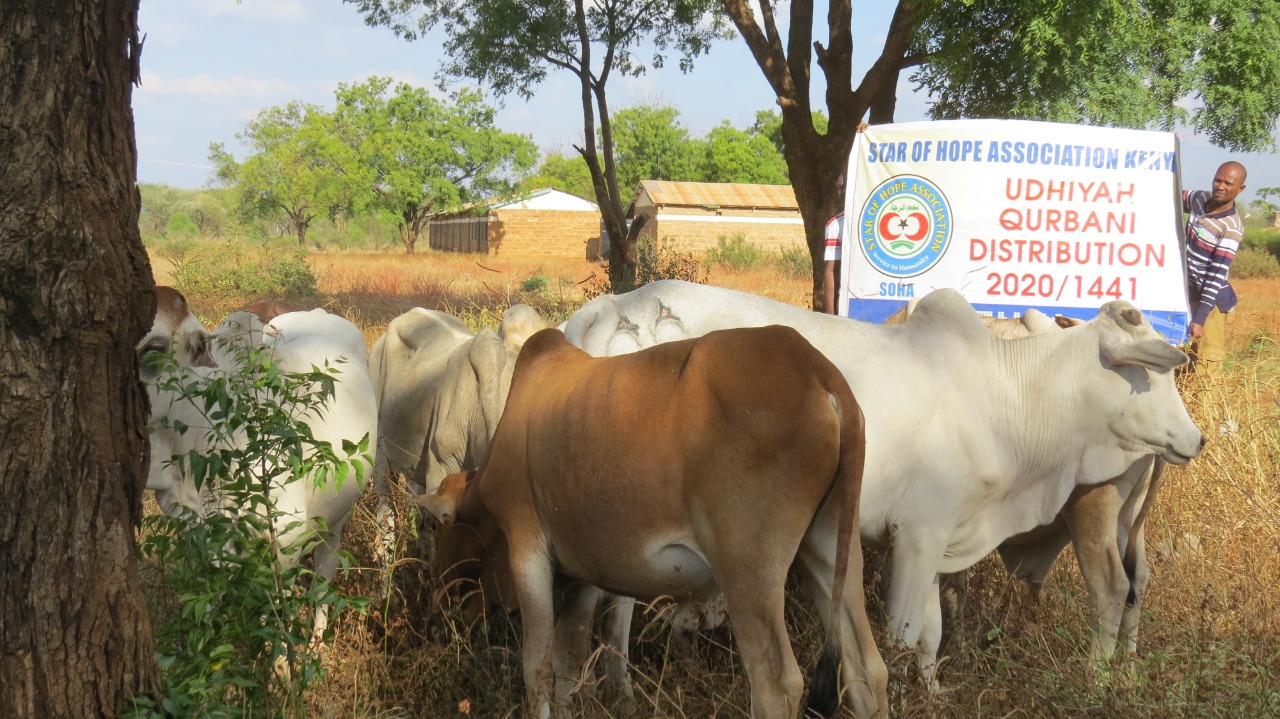 Alhamdu Lillah we managed to sacrifice the Qurbani animals this year in Isiolo ,Meru Counties ,Habaswin and Moyale (Eastern and North Eastern Kenya).
TOTAL 1250 shares (Cows and Goats) slaughtered in these areas including some Goats and Cows in Mtitto Andei town and Darajani village a total of 7,620 families benefited from the project.
Many thanks to our donors and Muhsineen who performed their Qurbanis with Star Of Hope Association Kenya.
May Allah SWT accept these Qurbanis in his way ( Ameen)